In the fall of 2018, the Milwaukee Bucks NBA team put out a call for college artists to design a new cap for their 90's Night game. The competition's winning entry would be produced in a limited run and handed out to the first 10,000 fans at the game. The hat would include a custom-designed interior (mainly under the brim). My design took first place.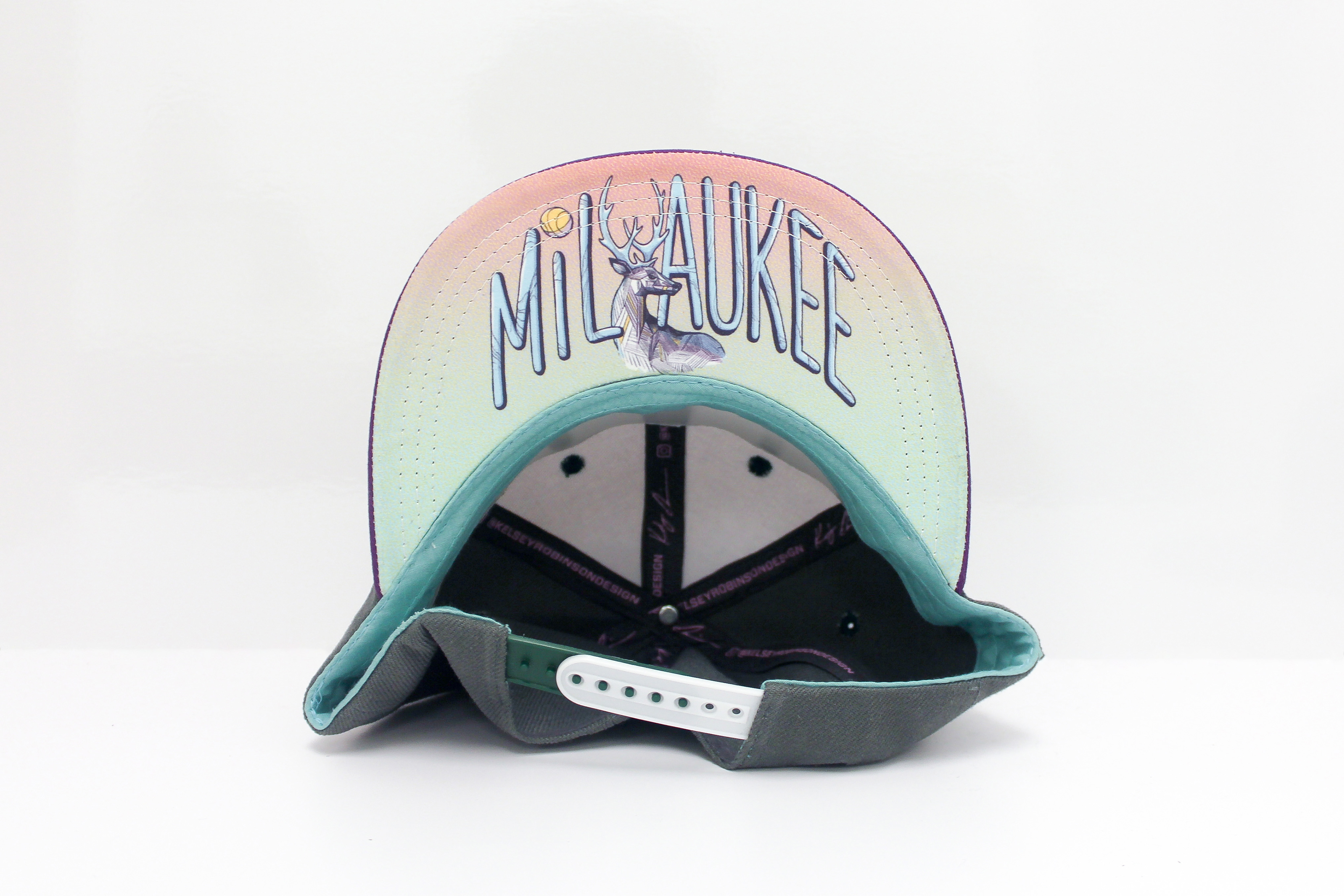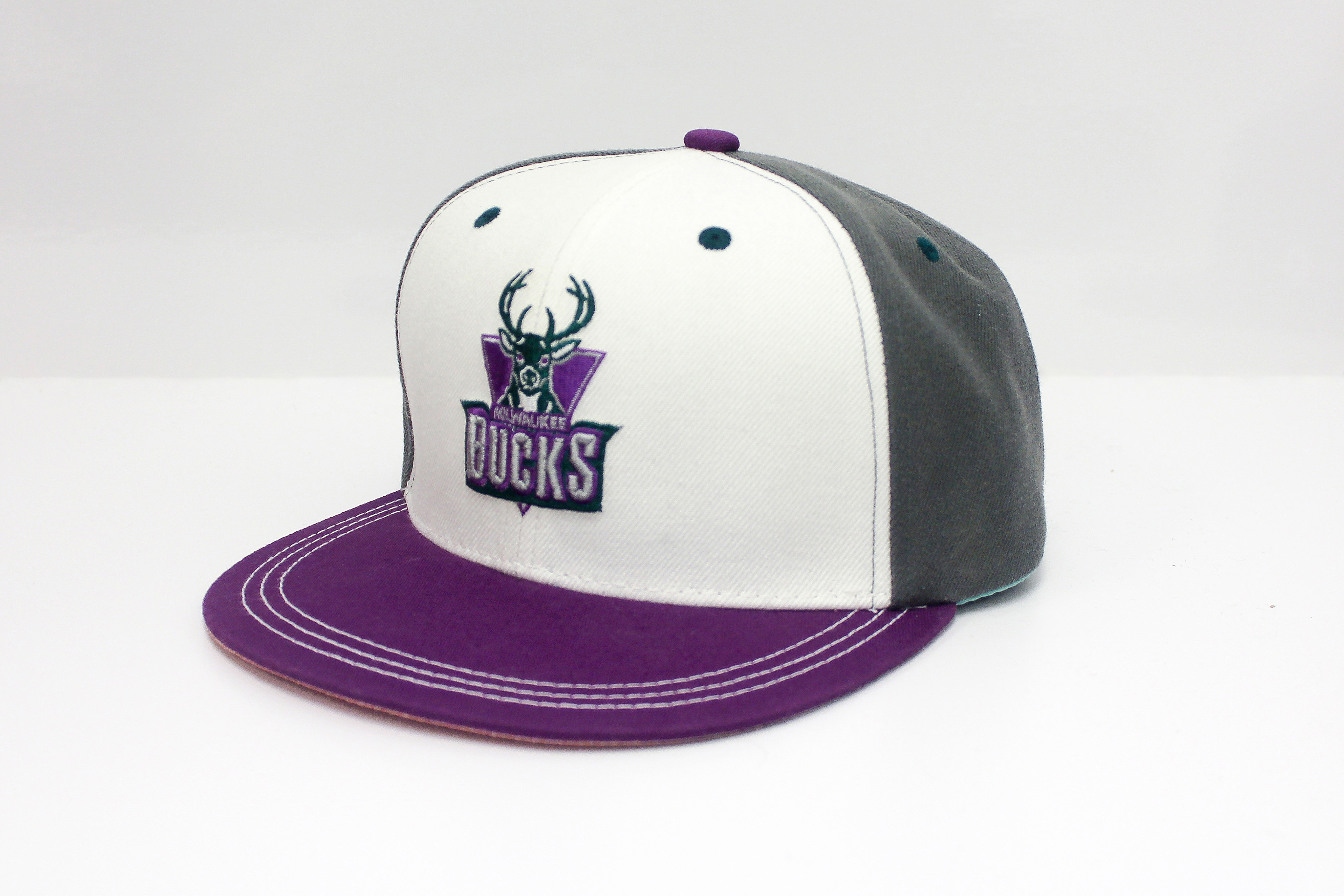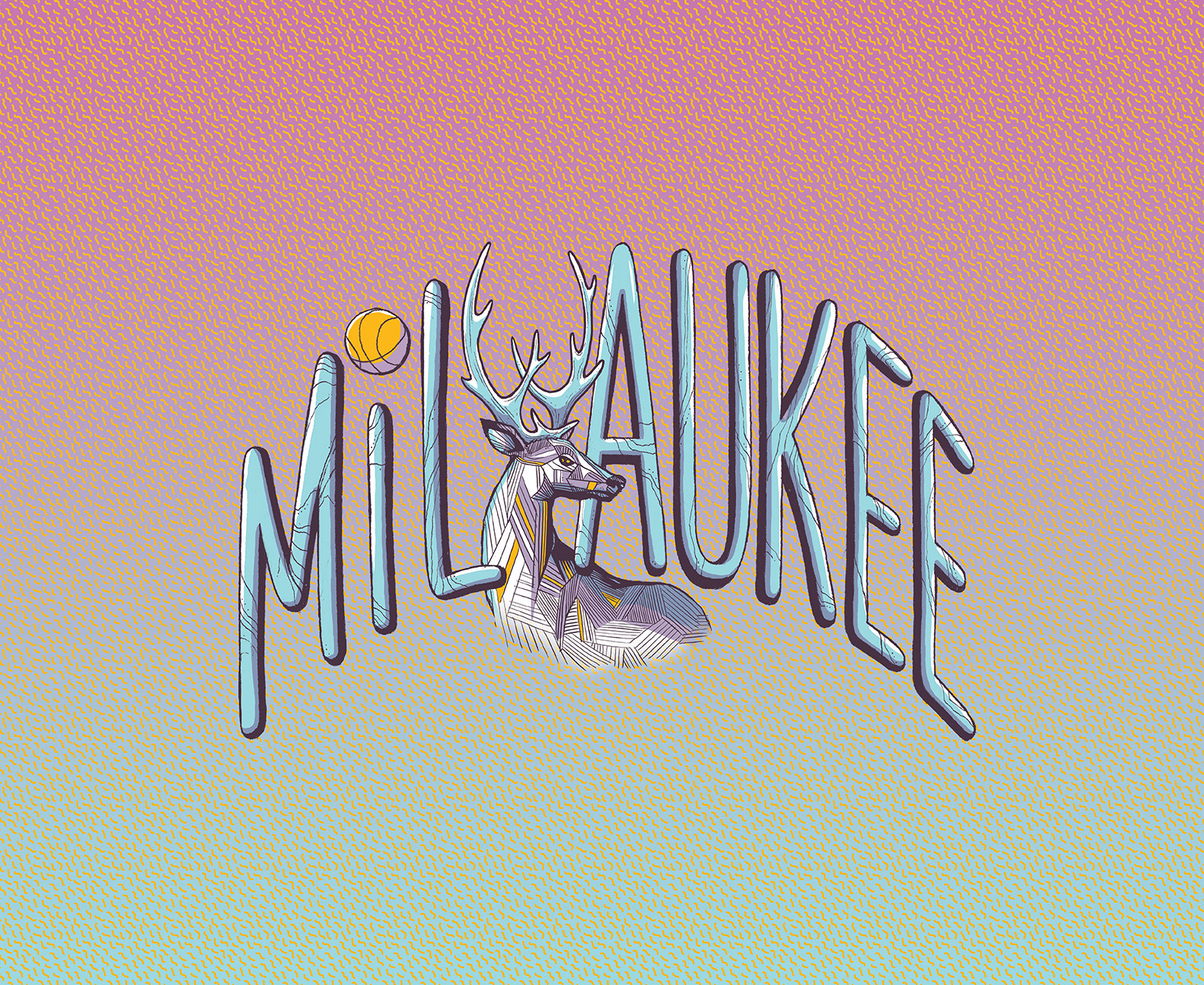 PROCESS
To create a unique hat design to match the occasion, I turned to sportswear, animation, and graphic design from the 90s as inspiration. My goal was not only to evoke, but exaggerate design features and trends from the era.
Time constraints limited design exploration, but I decided to letter "Milwaukee" and form the "w" out of a buck's antlers. As sketches developed, the deer took on a fiercer and more angular appearance, while bright colors and vibrating textures began to capture the 90's style I aimed to achieve.
My submitted design won the competition and was chosen by the Bucks to feature on their 90s Night caps. Working with their design and marketing teams, I chose the hat's exterior colors, featuring the Bucks' 90's era logo and purple color scheme.
OUTCOME
My submission to the competition took first place, and my final design was used for the hat giveaway. Tickets to the 90s Night game sold out far in advance, and all 10,000 hats were handed out before the game started. The Milwaukee Bucks went on to beat the Minnesota Timberwolves 140-128.