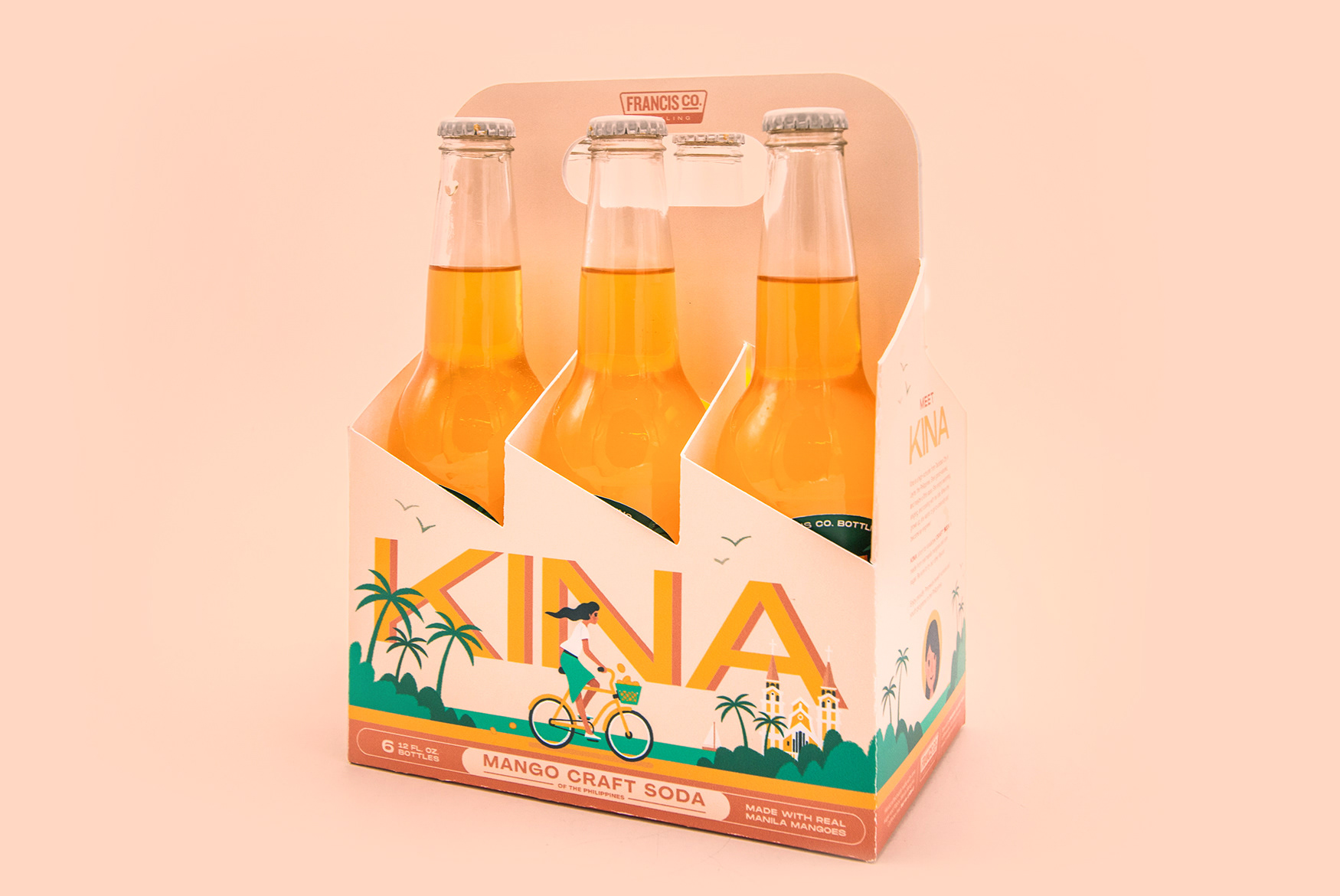 Kina is a concept for a mango soda from Francis Co., a fictional bottling company that introduces Philippines-inspired beverages to a Western audience. Each flavor is based on a different character who represents a specific charitable cause.
Kina, short for kinalabaw (a type of Filipino mango), is represented by a high-schooler from the Philippines. A portion of proceeds from the drink go to supporting schools and youth programs in the Philippines.
Photography by Jayce Van de Veer.
Branding + Packaging Design